Notre histoire
Etablie en 2006 à Paris, Quatrième Jour est la première branche internationale de l'agence RP spécialisée Fourth Day, fondée en 2002 à Londres. Cette dernière tire son nom d'une chanson fort connue outre-Manche, et plus particulièrement de l'un de ses refrains : "On the fourth day of Christmas my true love sent to me: four calling birds".
Fourth Day a continué à se développer à l'international après la création de Quatrième Jour en France, en ouvrant depuis de nouveaux bureaux en Europe, en Afrique (Maroc), en Australie et en Amérique du Nord (Canada).
Notre modèle de développement
Des agences à taille humaine, où il fait bon travailler, et qui font de la qualité de service et de la proximité client leurs premières valeurs.
2002

– Création de Fourth Day à Londres

2006

– Ouverture du bureau de Paris

2011

– Ouverture du bureau de Manchester

2015

– Ouverture du bureau de Casablanca

2016

– Ouverture du bureau de Berlin

2018

– Ouverture du bureau de Sydney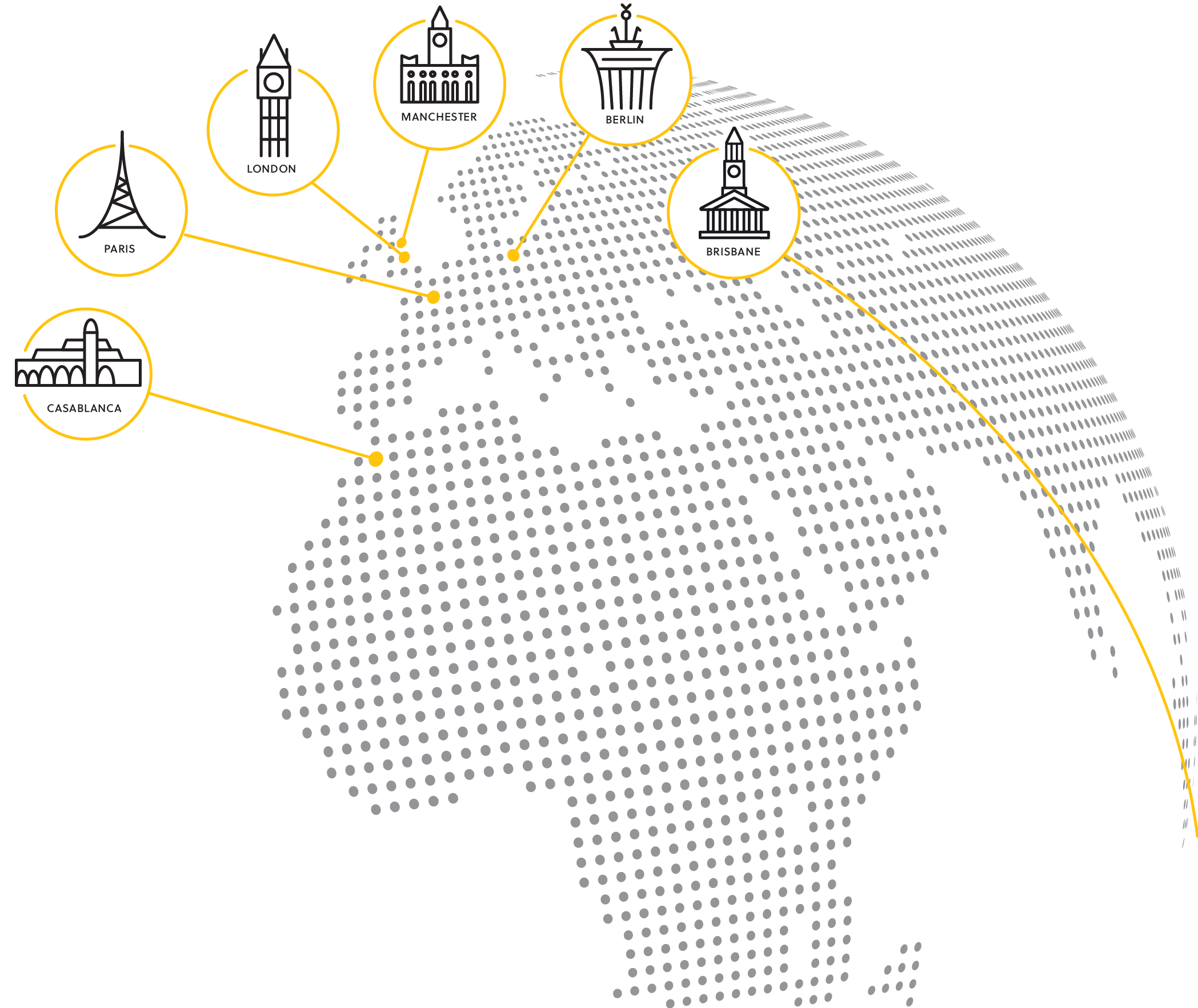 Nos équipes
Nos agences regroupent des professionnels des RP talentueux et s'emploient à leur offrir le meilleur environnement pour travailler, s'épanouir et progresser. Etre attentifs et bienveillants avec nos équipes est le meilleur moyen d'offrir des services de qualité à nos clients.